Exact

Targeting,

Faster

Growth.

ABM!
Finding the right people at the right accounts is essential to success, but how do you get started? Our time tested process will drive your Account Based Marketing strategy forward, alight your organizations, and deliver consistent pipeline for sales.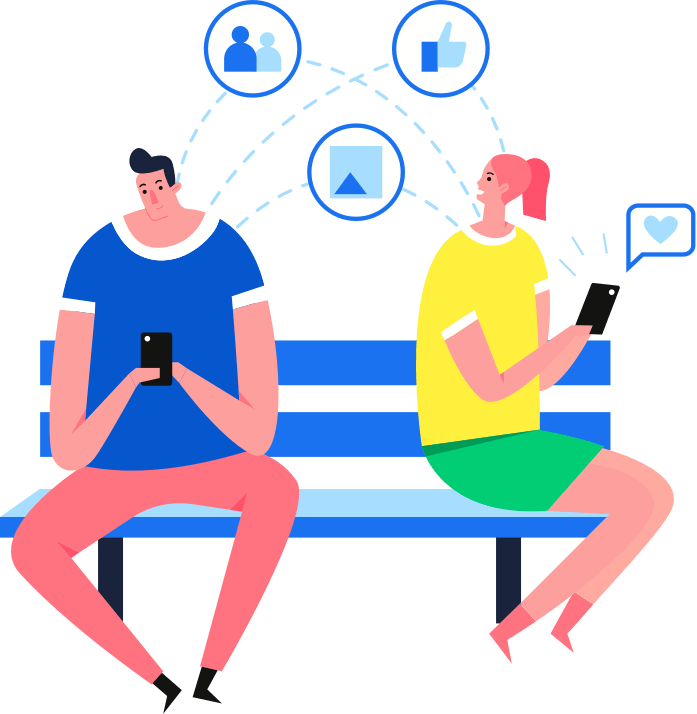 No challenge is too complex
We offer full service implementation for all segments of advertising, marketing, and sales: CRM management, sales and revenue reporting, and lead management from first impression to final conversion, no matter the sales cycle.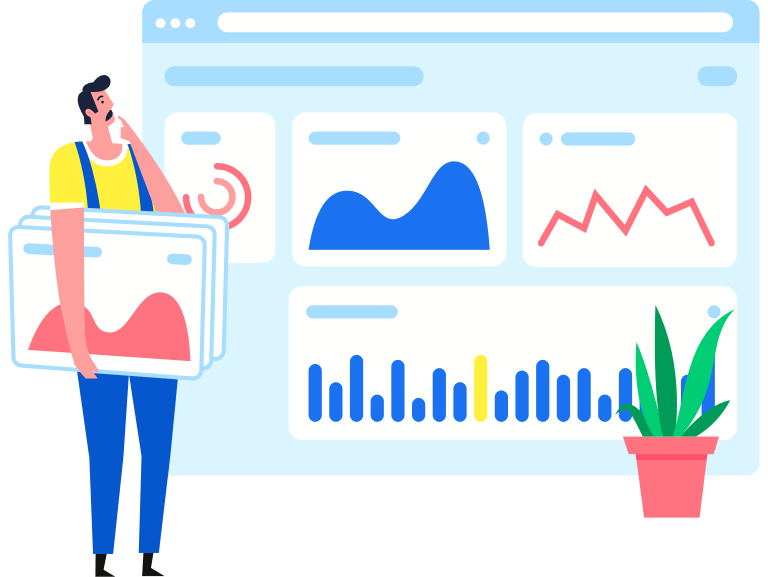 Account Based Marketing
ABM brings your target accounts to the forefront of your marketing and sales efforts with personalized messaging and targeting along the buyer journey to unify your organization, increase sales velocity and drive higher ROI. ABM empowers your company to focus on the right accounts at the right time. You're left with hot leads, higher open opportunity rates, an accelerated pipeline, higher close rates, and increased revenue. Align your sales and marketing teams to drive success throughout the length of the sales cycle and beyond. This is the key to success!
Our

ABM

offering

is

right

for

your

business

if...
Misalignment?
Do your sales and marketing teams feel at odds with each other?
Complexity?
Do you feel overwhelmed by complex software and tactics?
Pipeline?
Is your pipeline filled with unqualified leads or simply not enough leads?
Demand Gen
Do you wish you could put demand generation on autopilot?
B2B Marketing Execution You Can Count On
Successful ABM implementation offers a highly collaborative way to market to all prospective customers. We use a full-funnel approach, plus we understand the technology and tactics necessary to drive prospects faster through each stage in your funnel. We want to help create a path toward better conversion, a way to improve conversion rates at each funnel step. We never leave you guessing, and we measure your marketing success by tying it to business outcomes, then we iterate and repeat, optimizing as we grow.
The Planning Process
The planning process is essential and the difference between failure and success, regardless of where you are on your ABM journey. In particular, ABM flips pieces of typical demand generation on its head, so it's worth getting it right from the beginning. From defining key accounts to campaign execution – and all the processes that go in between and beyond – the ABM journey will always be different for every brand. But if you look at the most successful ABM practitioners, a pattern emerges. Hypothesize, test, measure, iterate, and repeat.
Empower Your Sales Team
The success of your business relies heavily on your sales team, and we understand the sales department can't work in a silo to achieve the desired results. Still, so many sales teams report they struggle with support from marketing and their organization. Sale enablement provides the support sales teams need to better engage the buyer throughout the buying process.
Alignment with Sales & Marketing
We work with your sales team to create better alignment with marketing to speed up the sales cycle to close more qualified accounts. We help businesses reach the right audience with social, influencer, and PPC advertising by building awareness, generating leads, and converting sales. Knowing, targeting, and closing your buyer's through a 360 degree omni-channel marketing approach is how we've achieved exceptional growth in the past and we're confident that we can do this to drive exceptional growth for your company.
Documented Sales Process
Companies that have a written sales process generate more revenue. Consistently following a process allows for constant optimization of sales velocity. We work with your team to document or create your sales process that sets clear expectations of action steps from the time a lead is generated through every stage of the sales process. This process will then be implemented within the chosen CRM. We highly recommend HubSpot CRM and Sales products.
Paid Media in ABM
Paid media plays an important role in moving prospects down your funnel and converting them into customers. The pin-point accuracy of modern targeting allows for the ability to target exactly who we want, at just the right time in the sales process, in exactly the way that resonates with that customer. We ensure conversion optimization concepts are implemented along with A/b testing, and retargeting to enhance your ROI. We can be successful in channels like Google, YouTube, Instagram, Facebook, LinkedIn, etc. We implement campaigns that connect with the targe audience you're trying to reach.
Content Creation
Up to 40% of a sales reps time is spent creating content. That's time not selling! Content creation outside of marketing is also likely leading to brand or messaging inconsistency. We partner with your teams to identify content gaps, make recommendations on what to create, and then start building it. This could include PowerPoints, emails, playbooks, videos, case studies, or phone scripts.
Building a Mar-Tech Stack
Choosing the best technology stack to support your sales and marketing teams is an critical step. According to InsideSales.com, SMBs are spending over $4,600/ year per sales rep for sales tools. We partner with you to ensure your company is being more efficient and effective with your technology choices. This includes a CRM, proposal development, messaging (chat) app, and sales automation. It's more important to balance ease of use and technology that integrates well together than spending all your budget on technology.
Frequently

Asked

Questions
What is Account Based Marketing (ABM)?
Account Based Marketing (ABM) is a strategy designed to reach and engage with specific target accounts through personalized interactions. ABM is ideal for companies that want to increase sales pipeline and lower costs per acquisition. B2B account-based marketing is a strategy that leverages customer data, technology, and insights to deliver more relevant messaging and more personalized experiences. ABM helps your sales team build stronger relationships with key accounts, identify new opportunities and close more deals.
Who should do Account Based Marketing?
Account Based Marketing is ideal for B2B companies that have a complex product, service, or solution to sell. If your product or service is easily explained in one sentence and sold online, ABM may not be the right fit for you. If you're a small to medium business, ABM can help you get more out of your marketing spend. Your resources are limited, and you don't have the budget to waste on broad campaigns that only reach a fraction of the people who need your services. By focusing on specific companies instead, ABM allows you to put more time into cultivating relationships with potential customers while also reducing your costs. Account based marketing is a great fit for companies that have a solid database of leads and prospects.
What are the benefits of doing Account Based Marketing?
Account-based marketing is a way for companies to focus their marketing efforts on the specific companies that are most likely to buy their products and services. This approach can be more effective than traditional marketing methods because it allows marketers to get in front of their ideal customers at just the right time. If you're not doing account-based marketing, you're missing out on a huge opportunity to grow your business. ABM combines the best of both worlds in marketing — it's focused and targeted, but also personal and relationship-driven. Here are some of the main benefits of account-based marketing: -It's more measurable than other types of marketing. With ABM, you can track how many customers are acquired and where they come from. This makes it easier to measure ROI and make strategic changes if needed. It's more cost effective than other forms of marketing. ABM helps companies focus on leads that have the most potential, which means they don't have to spend money on people who aren't interested in their product or service. It can improve your company's reputation. When you focus on specific companies within a niche industry, you know what they need and can provide them with a high level of service that makes them happy—and likely referring others too Account based marketing is a great way for B2B companies to increase their sales pipeline. By focusing on specific accounts, you can increase revenue by getting more people in your top 20 accounts to buy from you each year. It's also important to note that ABM is not an alternative to lead generation; rather, it's a way to focus your efforts on the right accounts while still generating leads.
What does account based marketing look like?
Account Based Marketing (ABM) is a strategic approach to marketing that focuses on strategically targeting key accounts and audiences. Instead of pushing your message out to everyone to reach as many people as possible, ABM identifies who your best customers are and focuses all your efforts on reaching them. Account based marketing is a way for companies to target their marketing efforts at specific accounts. This is done by building a list of accounts that you want to target, then using that list as the basis for your marketing campaigns. Account based marketing is a process that works with your sales team to identify and prioritize accounts for focused outreach. ABM can be used as an alternative to traditional marketing tactics, or it can be used in conjunction with them. Account based marketing is a strategy that focuses on building strong relationships with the people who have decision-making power within your target accounts. These are typically high-value customers who are more likely to buy from you and recommend your brand to others.
Who needs Account Based marketing?
Account Based Marketing (ABM) is an ideal marketing strategy for any B2B company who wants to ensure that they are focusing their marketing efforts and dollars against the most ideal target accounts for their company. This is an ongoing process of identifying target accounts that fit your company's ideal customer profile and through data driven personalization reaching out to the individual people that make up the buying committee at those ideal accounts. If you're in need of more consistent pipeline and more reliable MQLs & SQLs, ABM is right for you.
Who needs a Go To Market (GTM) Strategy?
The answer is simple: every startup that wants to succeed or company that is launching a new product or service. When you're trying to figure out where your business fits in the market, it can be easy to get caught up in all the details of day-to-day operations. But taking time out once a quarter (or even once a month) to consider how your product or service will reach customers can help you avoid getting lost in the weeds. A go to market strategy is a comprehensive document that outlines who your customer base is, how you will reach them, and how you will sell to them. Without a go to market strategy, it can be difficult to know how or where to start building relationships with potential customers.